CCTV Inspection
Camera Trucks
Explosion proof and steerable cameras inspect storm drain pipes 27" (675 mm) in diameter and up, negotiating radical bends and turning on their own axis.  The remote controlled elevator allows for camera height adjustment as the cameras travel through the pipe.  The inclometer measures pipe and grade stop.
Hard Drive or DVD with printed reports
Sanitary/Storm Drains
Mapping unknown direction and location of drains
Able to measure pipe and grade stop.
A multitude of other unique applications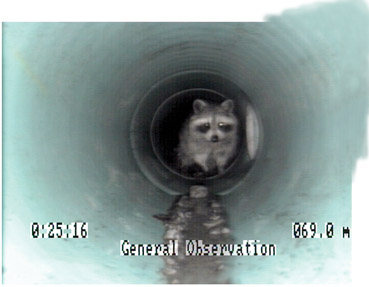 Manhole Inspections
Hard Drive or DVD with printed reports
Sanitary/Storm Drains
Mapping unknown direction and location of drains
A multitude of other unique applications
Push Camera Inspections
USB or SD Card (Written reports available upon request)
Interior sanitary
Weeping tile inspections
Garbage chute inspections
Chimney flue and liner inspections
Mapping unknown direction and location of drains
A multitude of other unique applications