Outfall Cleaning & Grading
Storm water retention ponds, rerouting of waterways when required and other beautification projects.  Return storm infrastructure to its original designed efficient system, including command of special co-ordinated projects with the M.T.O., M.O.E., M.N.R., D.F.O and Conservation Authorities.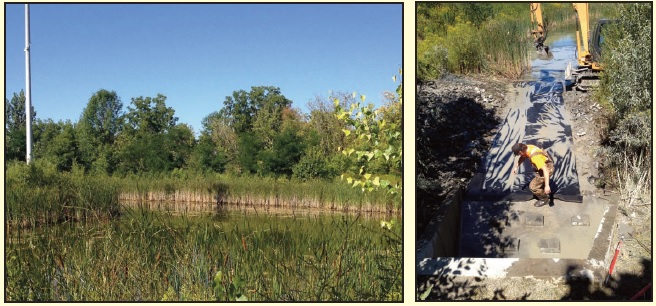 FINAL GRADING COMPLETE AT END OF PROJECT
At the end of any project Braywood Services Inc. insures that the final grade is compatible to the surrounding areas and client satisfaction.  Braywood takes pride in completing
projects that service your requirements and maintains the natural beauty of the property.  Construction packages are available including base infrastructure building, the installation of interceptors, flow restriction and retention, back filling, tamping, grading and sodding.